.
[nextpage]
Before We Get to Our List
Travel is one of those experiences that makes your life richer. It allows you to experience things, people, and cultures that can leave you with lasting memories and ultimately can change you as a person in the best ways. Many of us have dreams of traveling to exotic locales or seeing iconic historical sights, but though travel is amazing, it is not without its safety concerns. There are some places to think twice before traveling to.
If you are thinking of traveling and are unsure where to choose, make sure to click NEXT below to find out which places may not be as ideal as you think they are.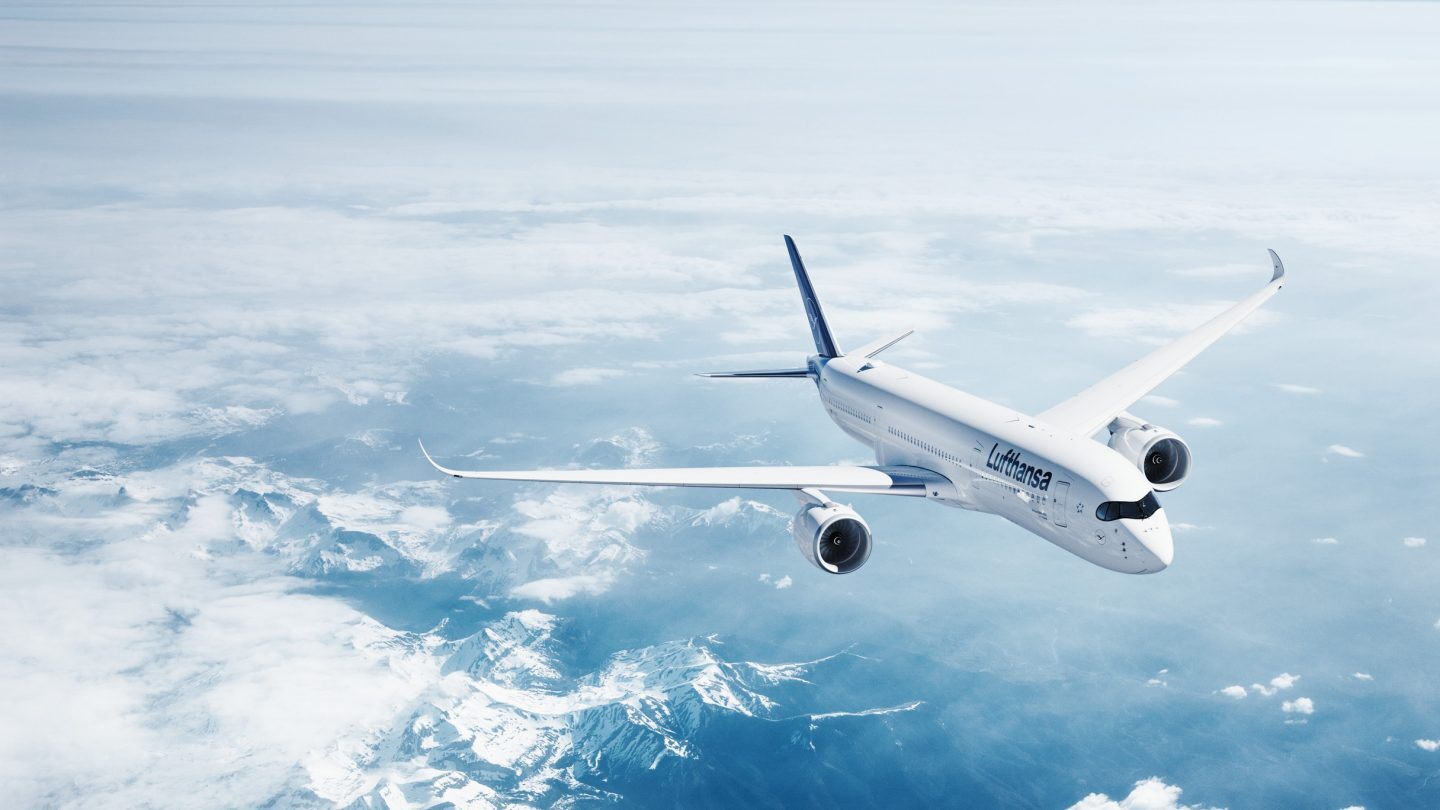 [/nextpage][nextpage]
Colombia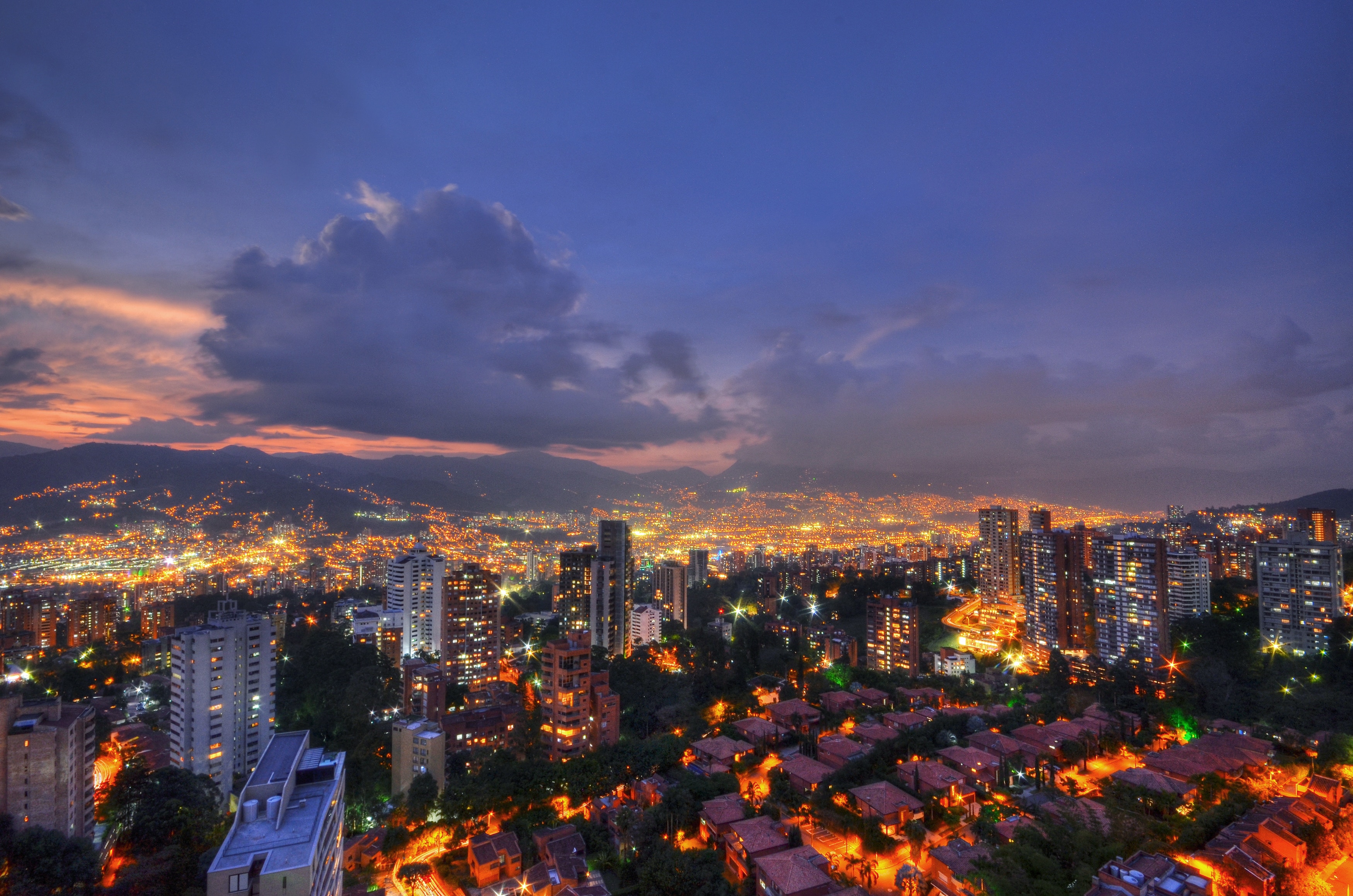 Colombia is a beautiful country, and some of the cities have become a haven for digital nomads. Though the danger levels have decreased over the last few years, there are still many criminal activities that could affect you. Among these are extortion, kidnapping, and robbery. The US State Department warns to be alert and that there are still some groups that oppose the current government that could cause a dangerous situation to arise.
[/nextpage][nextpage]
Yemen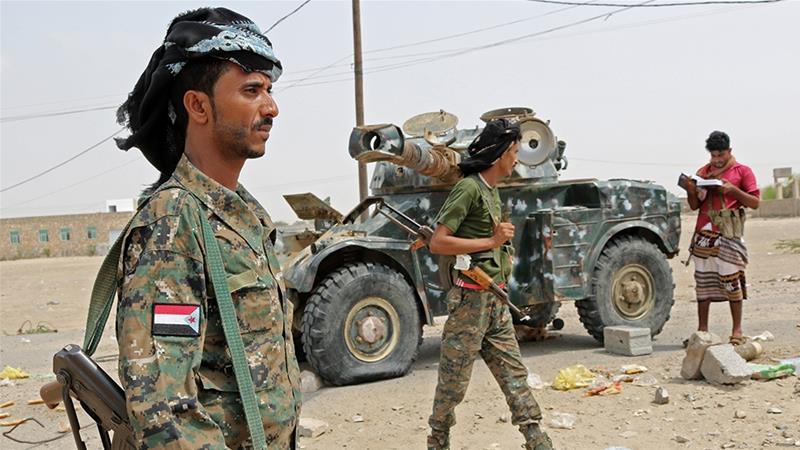 The Middle East is always a little riskier to travel in due to the unstable political climate. Yemen may be one of the riskiest for foreigners, though. For US citizens, this risk is elevated to higher levels than other countries as many of the rebel forces will grab them and use them as hostages. The military and civil unrest are not the only concerns when traveling to Yemen. Due to the conflicts, the country also suffers from medicine and water shortages.
[/nextpage][nextpage]
El Salvador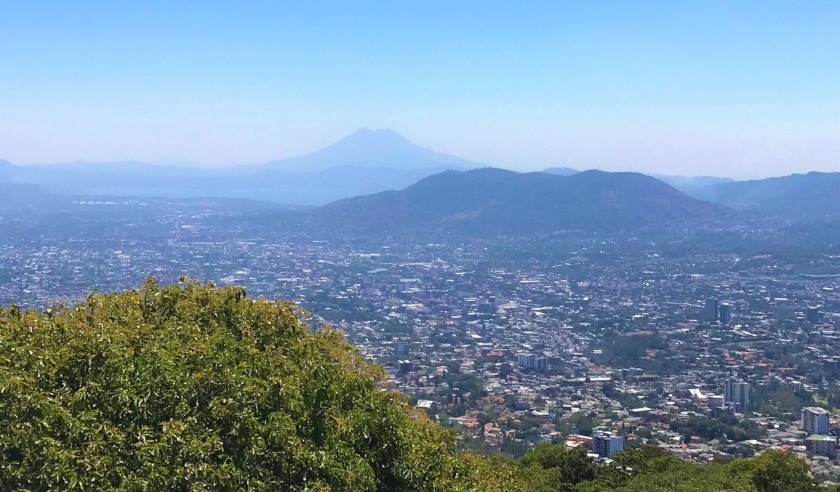 When you look at pictures of El Salvador, it's easy to see why you may want to travel to the country. It has lush forests and unexpected beauty, but it is also riddled with crime, making it a dangerous prospect. Many tourists who have gone hiking or climbing in El Salvador's stunning national parks have reported armed robberies. In fact, the country is so dangerous that the Peace Corps has stopped its program there for the foreseeable future.
[/nextpage][nextpage]
Pakistan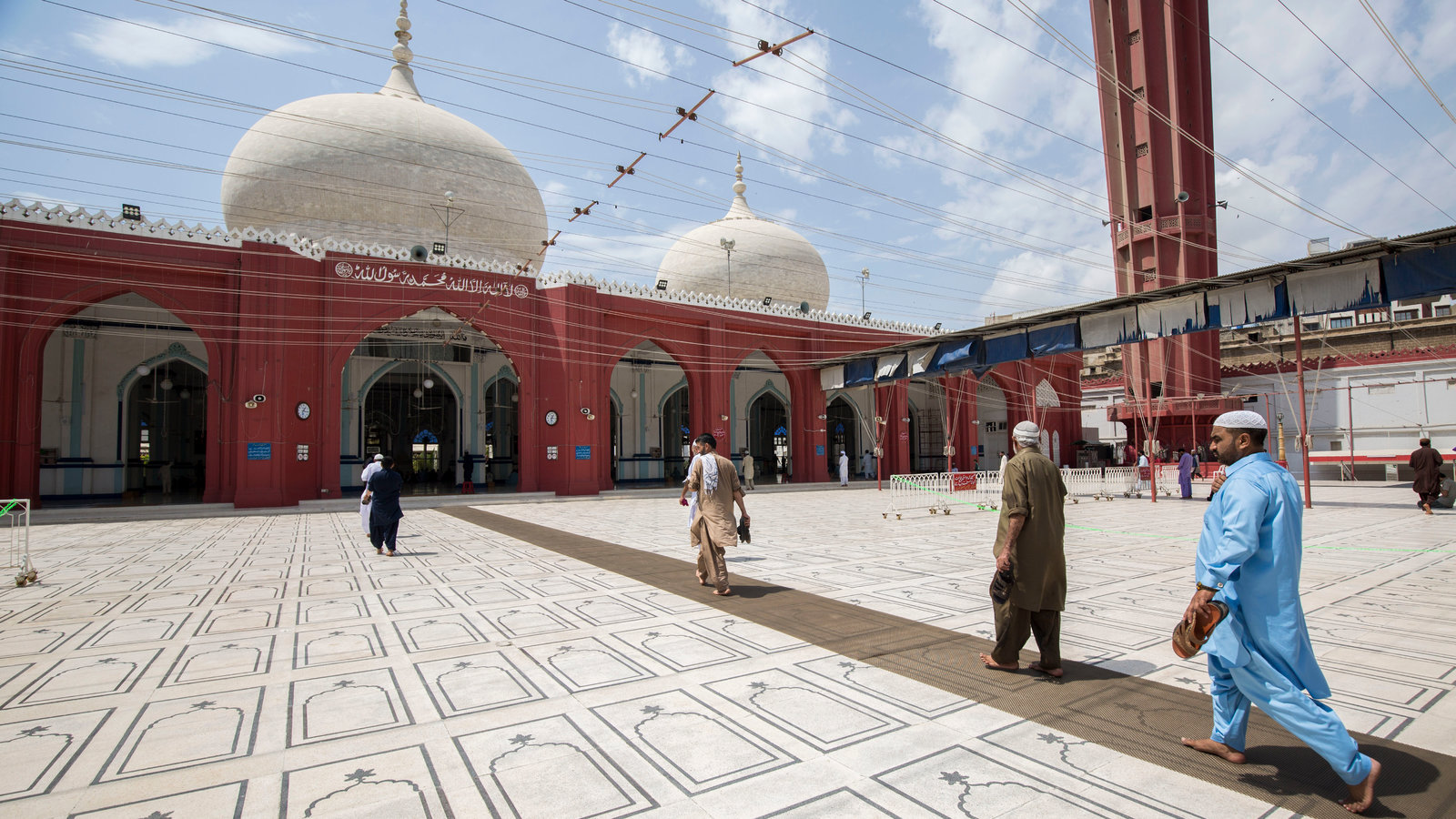 When you think of terrorist attacks, the last place you may think of is Pakistan. However, the country has quite a lot of terrorist problems, and some of these groups have resorted to kidnapping. On top of the political instability, there are religious conflicts that have caused plenty of problems. In truth, Pakistan is unstable, and though it has an amazing culture and stunning landscapes may need to be put on the back burner when it comes to your travel itinerary.
[/nextpage][nextpage]
Nigeria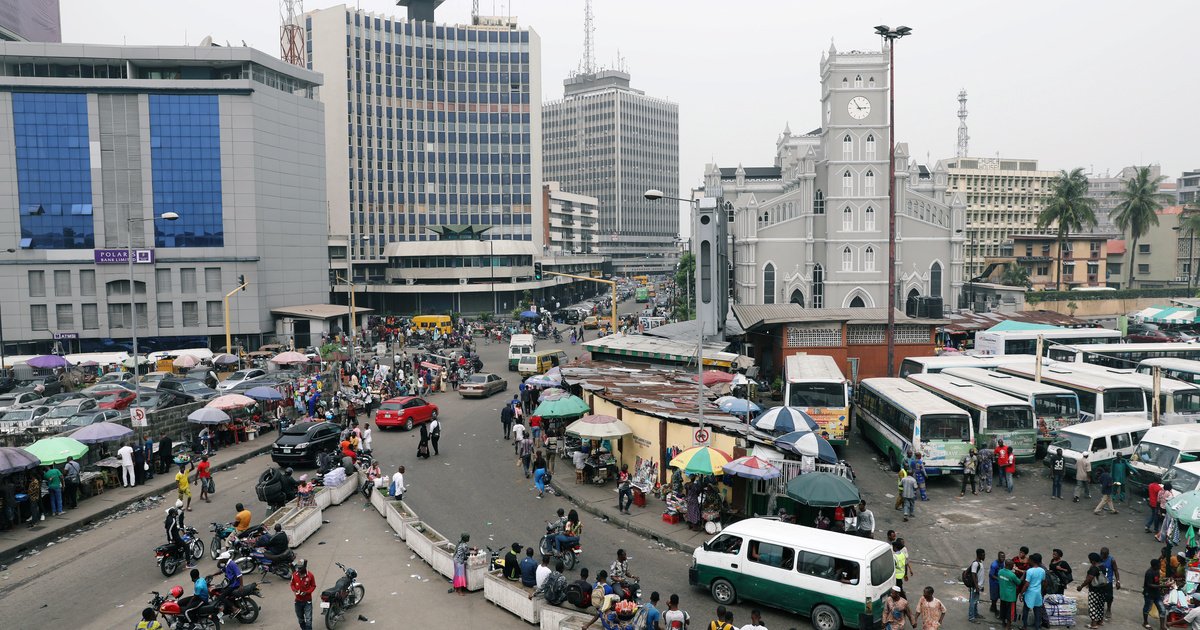 Nigeria is a very budget-friendly travel destination. Because of this, many US travelers consider it one of their options when beginning their travel plans. But perhaps you should reconsider, as the crime levels in this country are pretty high. Everything from carjacking to kidnapping and more violent crimes occurs regularly, especially in the rural locations. Many government organizations caution any kind of travel here, so perhaps thinking twice about traveling to this exotic location is a good idea.
[/nextpage][nextpage]
Venezuela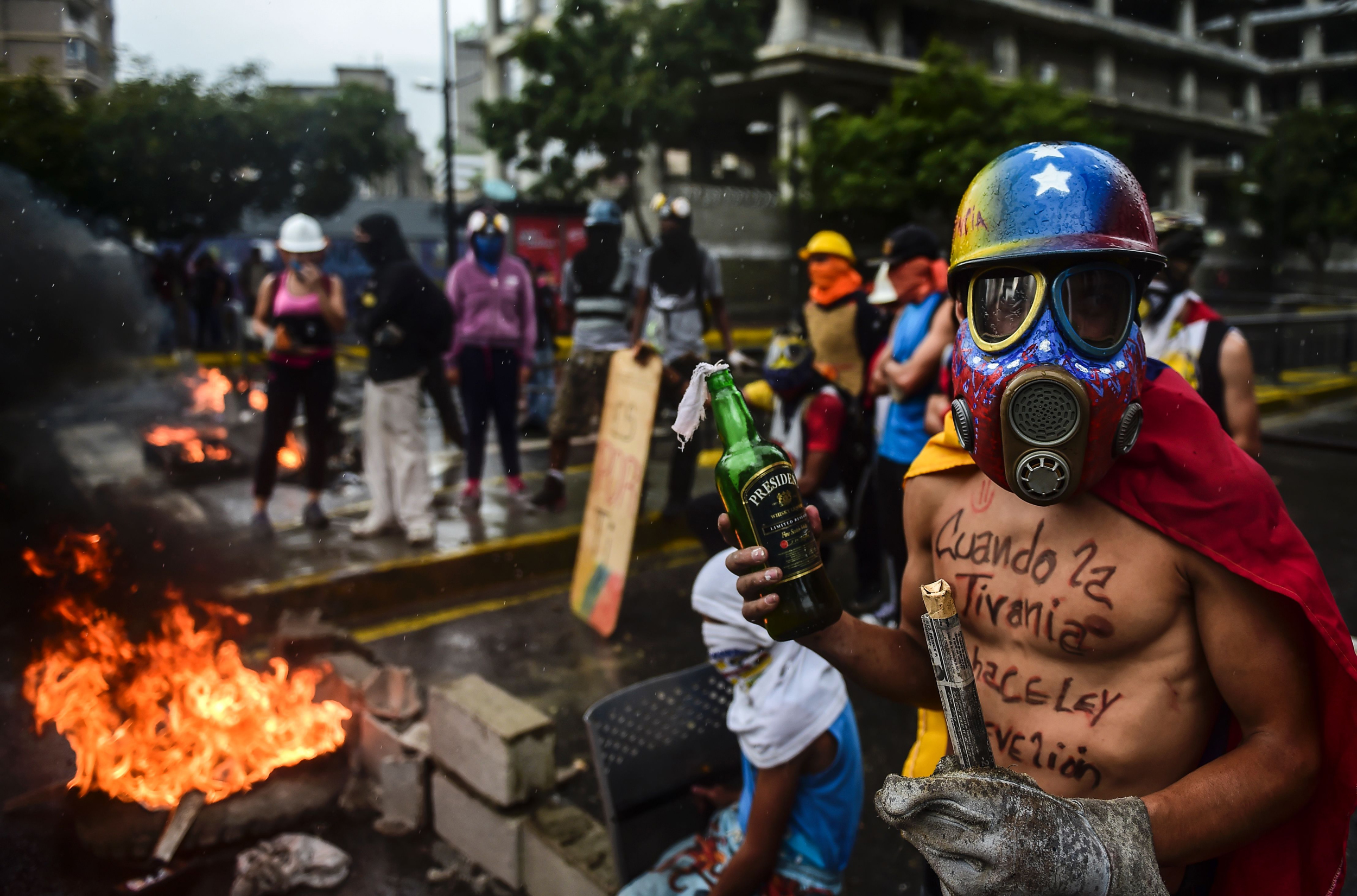 Beauty abounds in Venezuela, and so many people consider it for a potential travel destination. The country, though, has serious political instability, and this has caused severe economic troubles. The country has violent crimes every day. On top of these dangerous situations, major cities often experience shortages of necessities like water, food, and medicine. All of this combined makes Venezuela a place that might require you to weigh the danger versus the reward.
[/nextpage][nextpage]
Egypt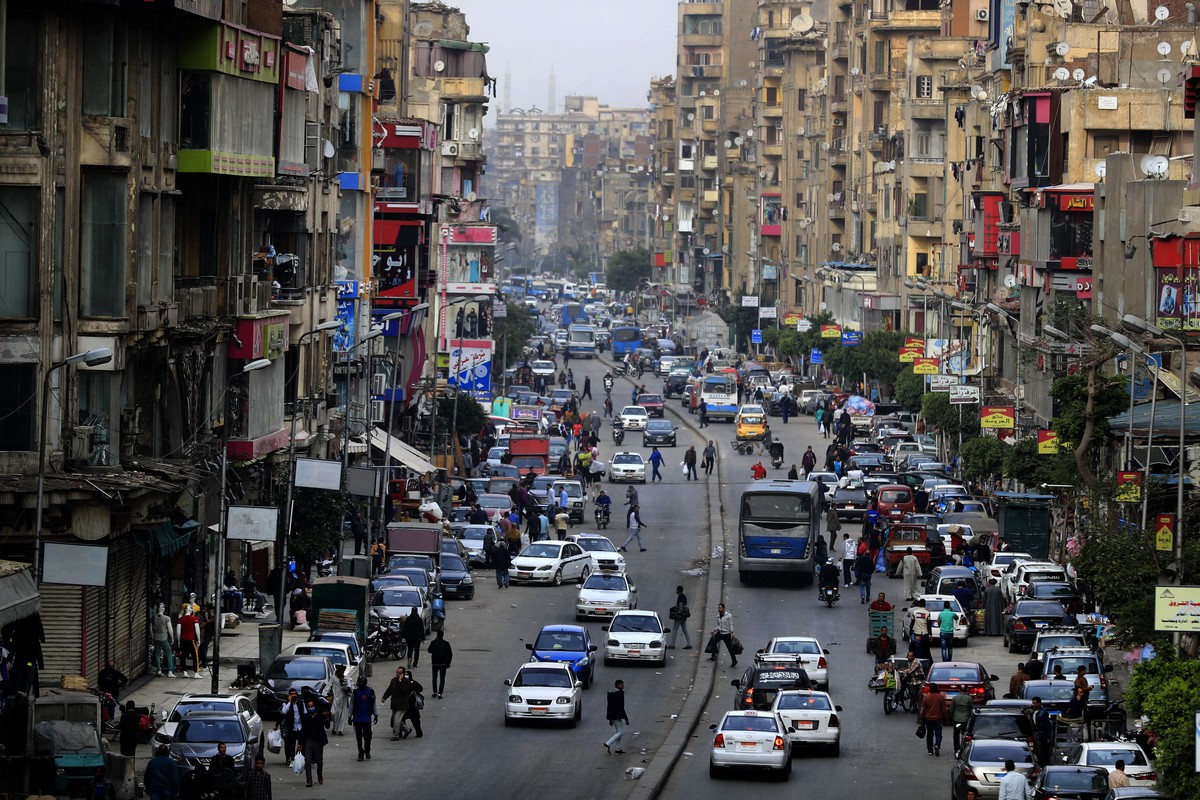 This country is rich in ancient history and home to many iconic sites that sit on most people's bucket list. That is why so many people plan adventures in Egypt. But though the government has beefed up security at most major sites, there is still a threat level that should cause some to pause before booking those flights. There are risks of extremist terrorist groups attacking. If you think twice and still decide to go, the government suggests staying away from places like the border, the Sinai Peninsula, and the Western Desert.
[/nextpage][nextpage]
Kenya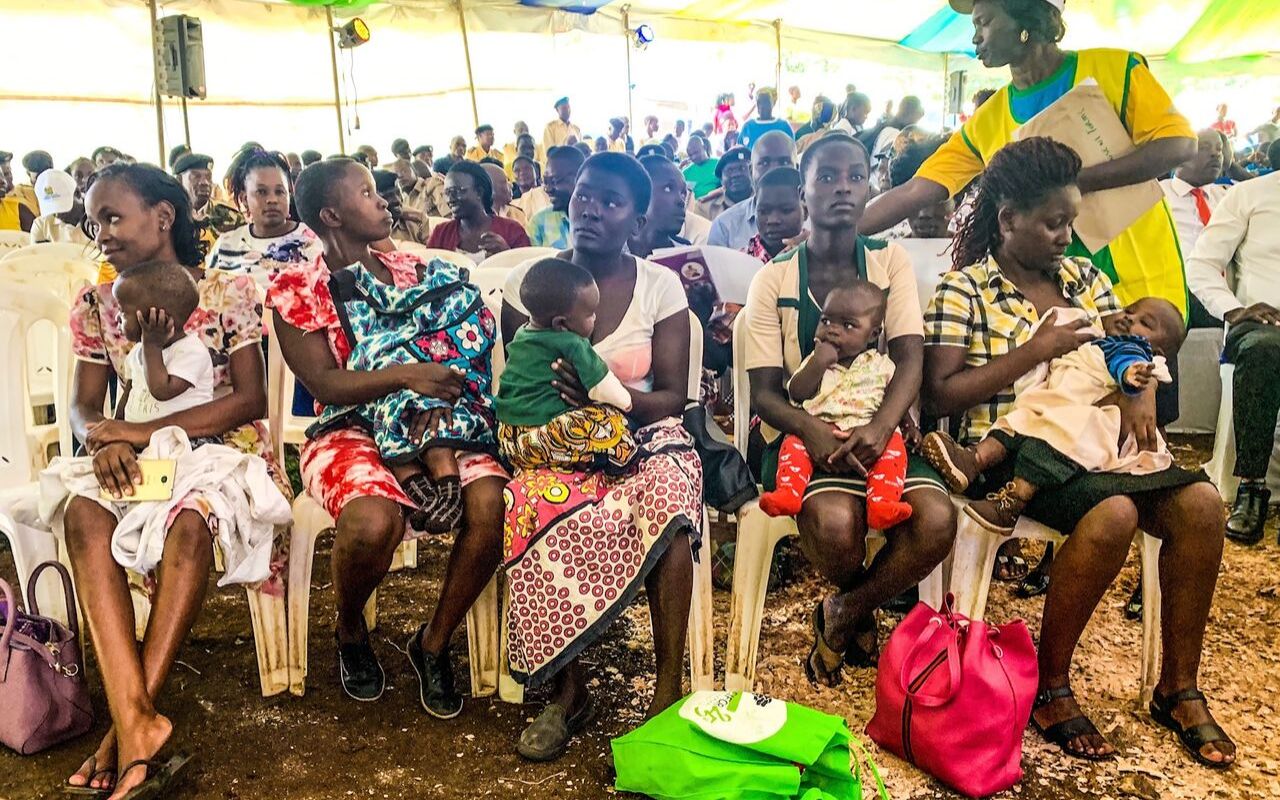 Who doesn't want to go on a safari and see wild elephants and lions? Not many, in fact, many people have this as one of the number one bucket list items, and that means you have probably considered traveling to Kenya. The US government suggests that if you do head to this country, you exercise extreme caution as the country is pretty dangerous. The capital is prone to terrorist activity, and other crimes are very prominent. This is why it is highly suggested to avoid travel to this country.
[/nextpage][nextpage]
Honduras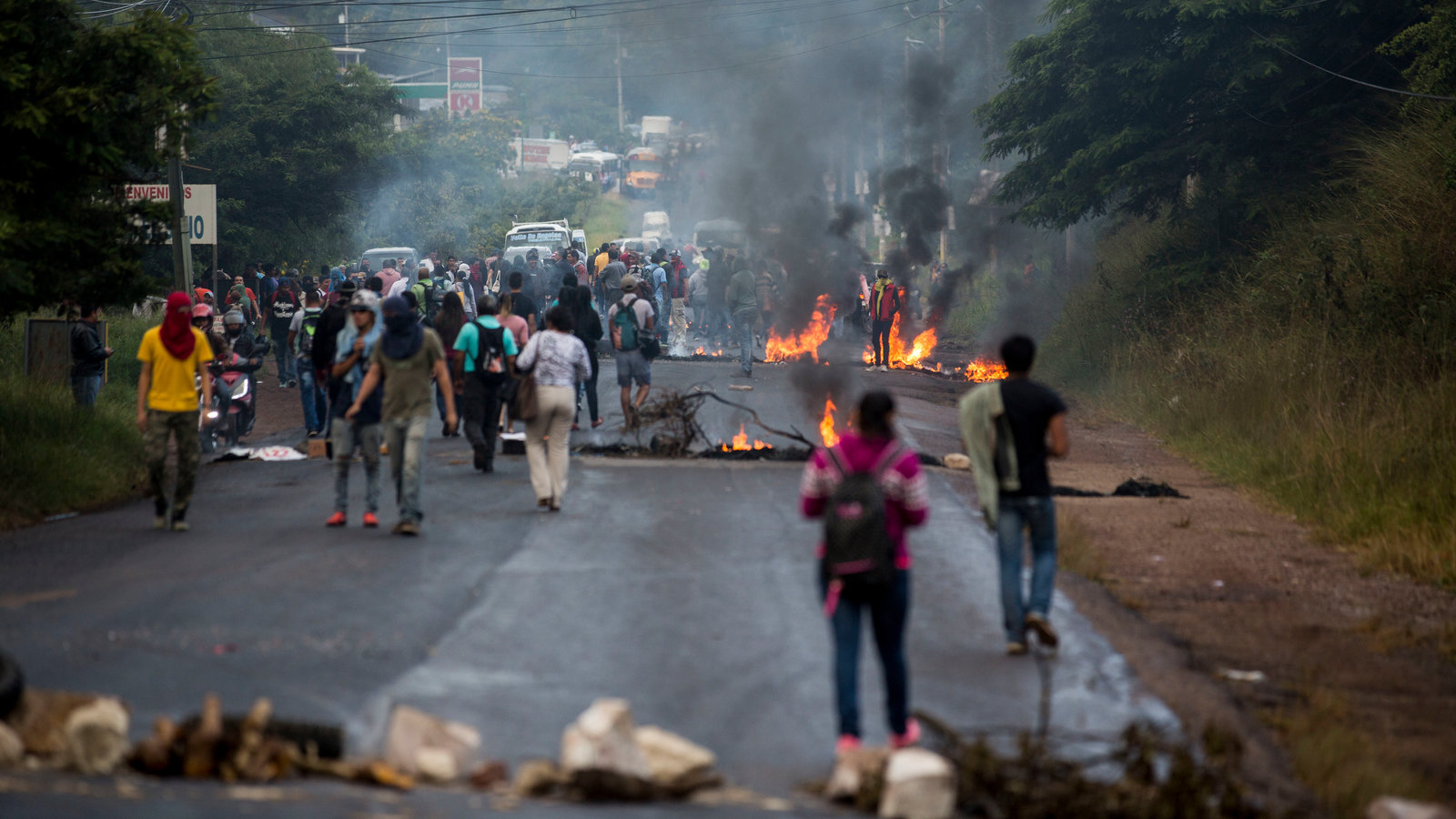 Beautiful, exotic jungles and stunning wildlife are what Honduras has to offer the tourists who brave the dangers of the country. And dangers there are, as Honduras has one of the highest crime rates when it comes to murders in Central America. One study even says that San Pedro Sula could be the most dangerous city in the world. There are also concerns over human trafficking, among many other violent crimes. This is why you may want to reconsider that jungle excursion you have been planning.
[/nextpage][nextpage]
Ukraine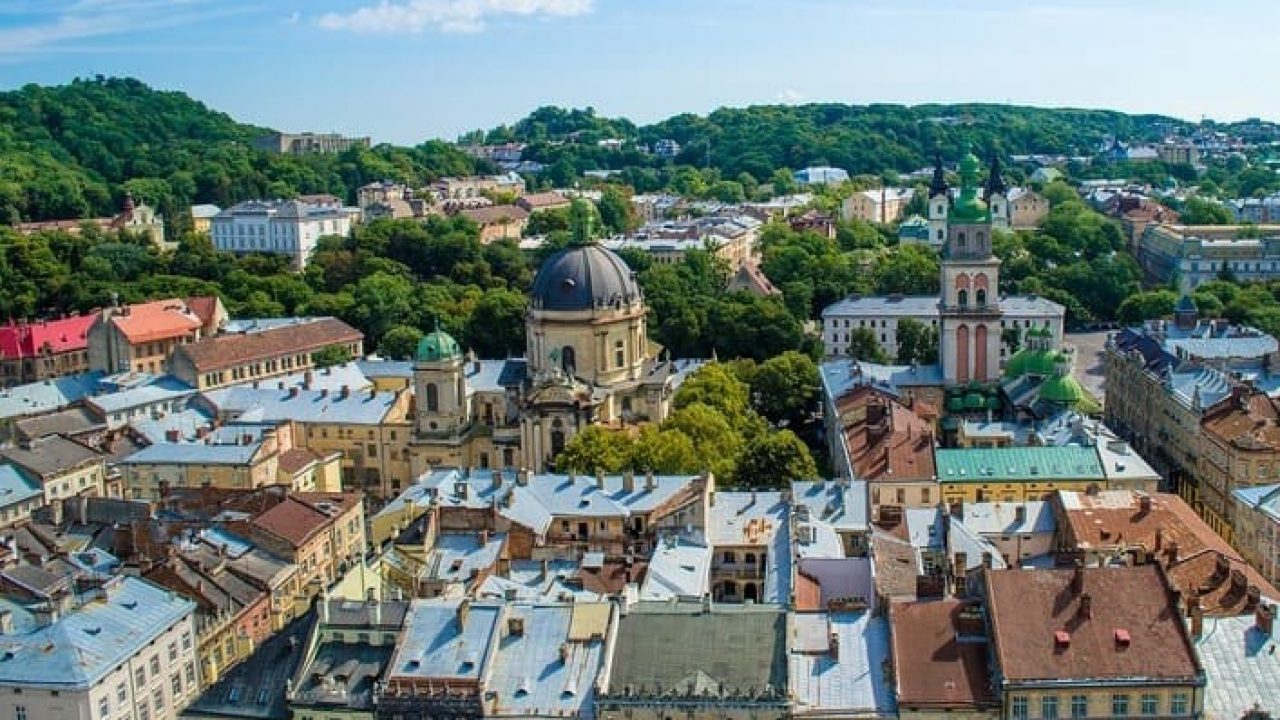 Ukraine and Russia are in constant arguments, which has caused quite a bit of political instability and conflicts. This is especially true in the regions along the border like Crime and Luhansk. But many people want to take in the sites of Kyiv and visit places like Chernobyl. Unfortunately, there are some travel concerns other than the political conflicts that need to be considered. Street crime and muggings of foreigners are often reported. So go with caution and stay alert so that you can enjoy your time there.
[/nextpage][nextpage]
Philippines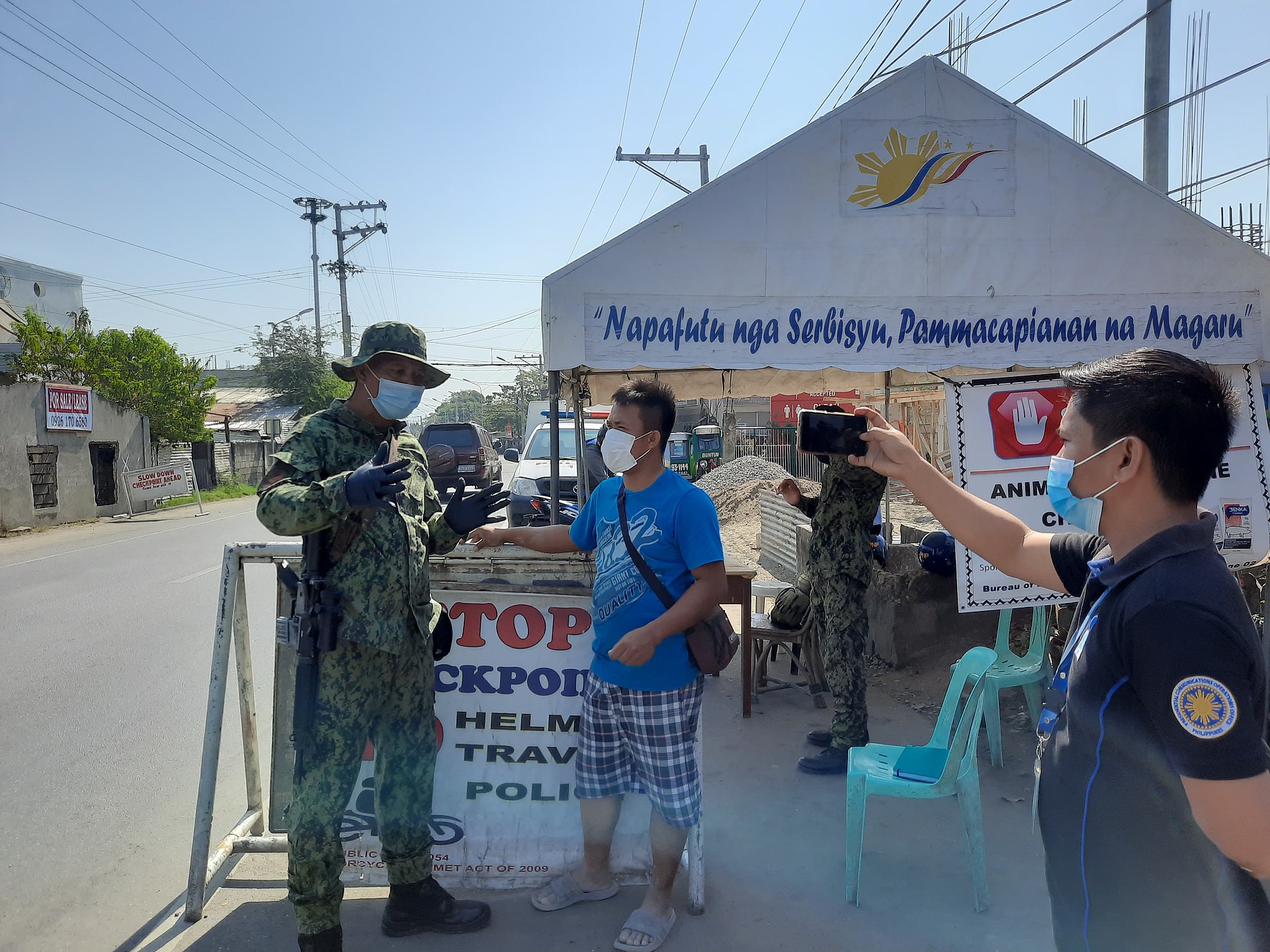 Over the last few years, the Philippines have become a place on everybody's radar thanks to travel vloggers and YouTube personalities showing the beauty of the islands. But there are a lot of security problems and several extremist groups that have been known to kidnap travelers. There are also high levels of assault, theft, and robbery. Plus, there is a huge drug scene both in use and in distribution. For all of these reasons, you should travel to this country with caution.
[/nextpage][nextpage]
Lebanon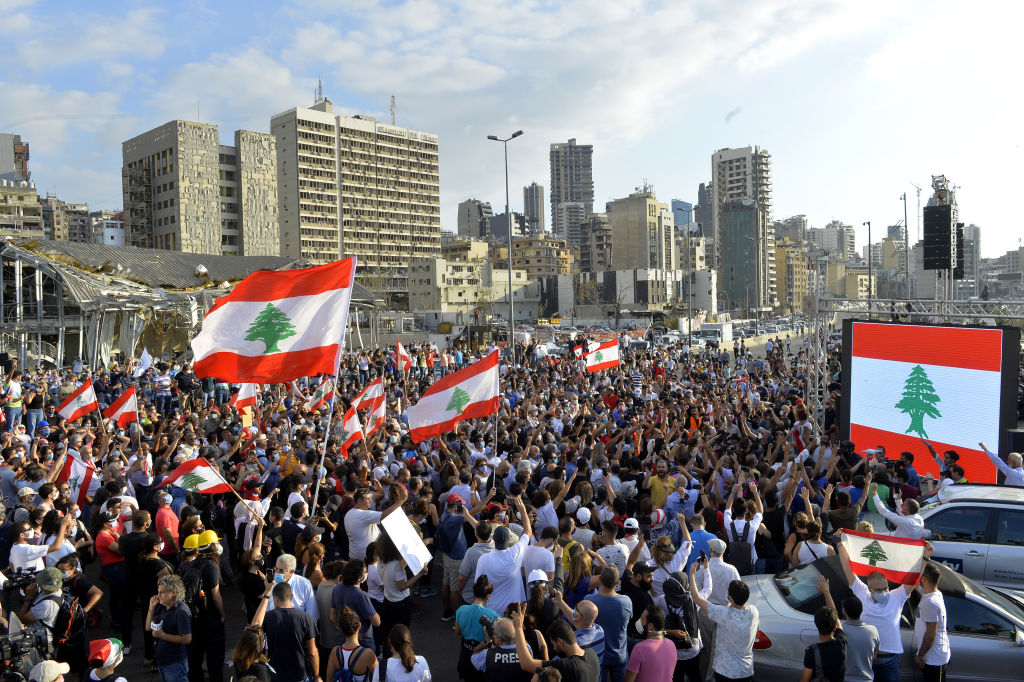 With the recent tragedy in Lebanon, many people are wondering if they should travel there still. But in truth, though the country had begun to see more tourism, it has always been more dangerous. The country is in a region of the world that is always in turmoil and, therefore, can be prone to a terrorist attack, armed conflict, and even kidnapping. The country also shares a border with some very volatile countries right now, heightening the threat level.
[/nextpage][nextpage]
Mali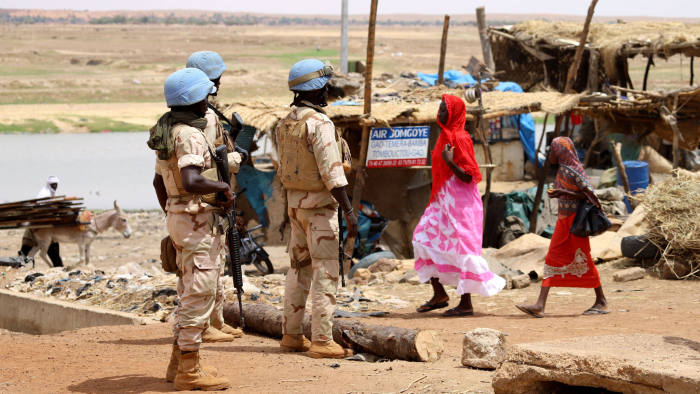 The State Department advises thinking twice before planning a trip to Mali. The country has a very high crime level, especially in northern and central Mali. Some of the biggest crimes are armed robbery and kidnapping. There have also been occurrences of armed attack on the location where travelers frequent, like hotels and clubs. If you still opt to travel to the country, you should be very cautious and always follow safety protocols. For instance, alert the embassy of your arrival and make sure not to go out alone in the evenings.
[/nextpage][nextpage]
Mexico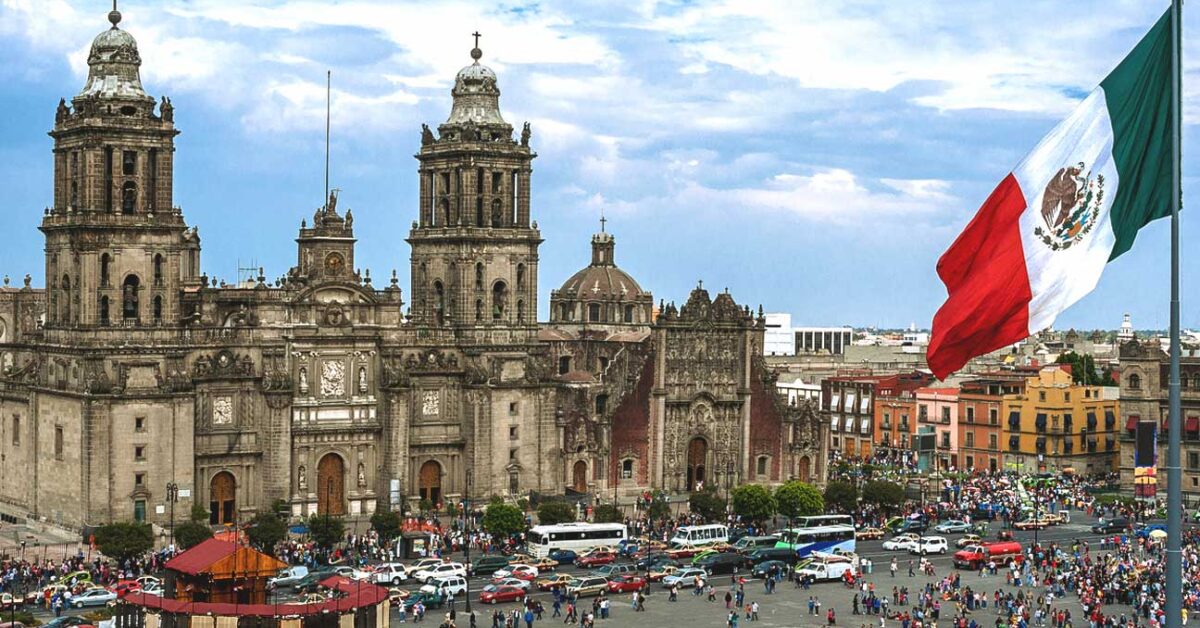 Mexico is a popular destination for most travelers, especially in the US. The country is full of fantastic culture, food, and stunning landscapes, but it also has some serious safety concerns that should be acknowledged. In particular, the regions along the border as well as rural Mexico. Local cartels are a serious problem in these regions, and the crime rates when it comes to kidnapping and worse violent crimes are quite high. The best rule of thumb is to try to stay in tourist resorts or travel with a local when venturing into these areas.
[/nextpage][nextpage]
Iraq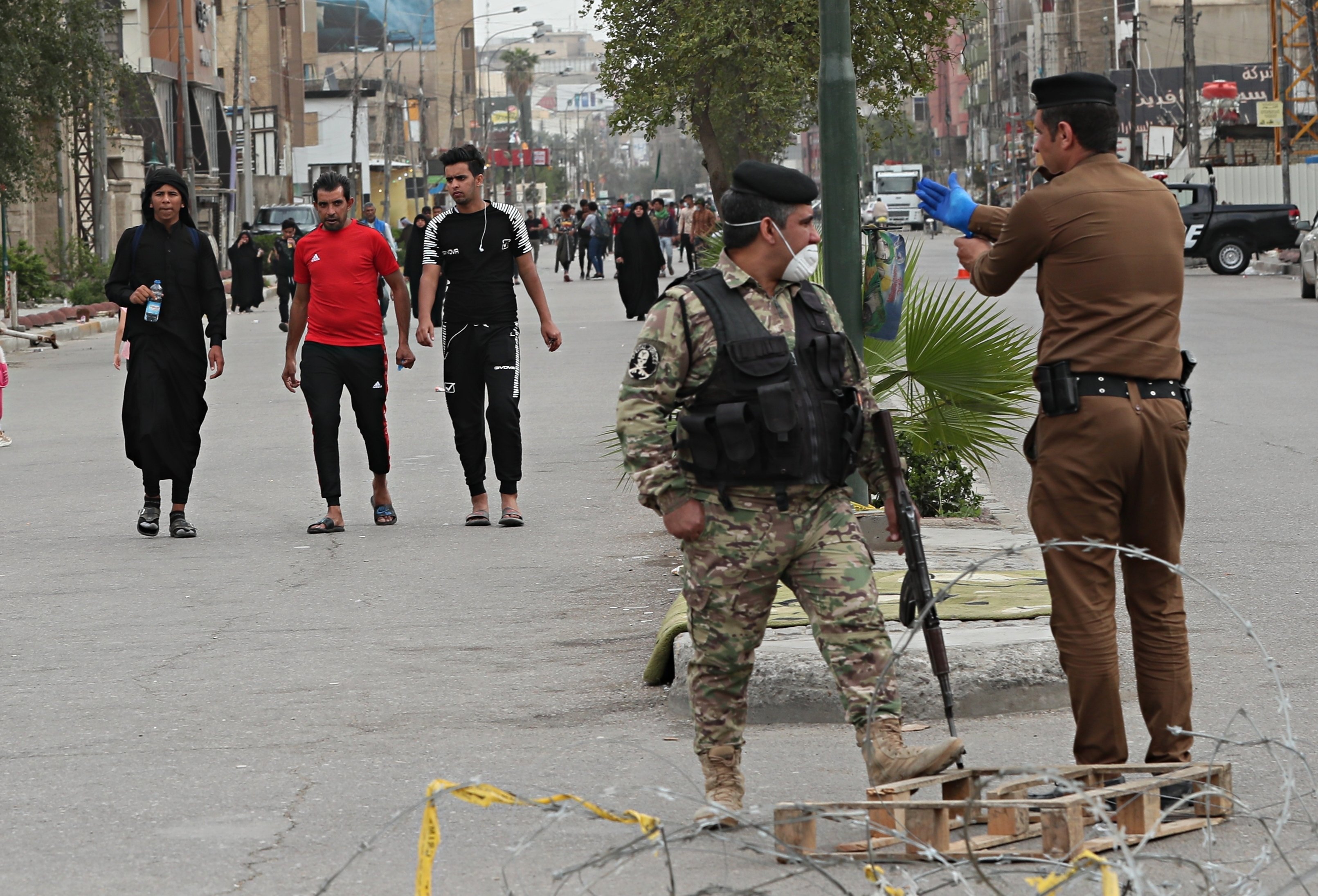 There is a lot of beauty in Iraq and heaps of history, but there has also been a lot of civil and political unrest in the country. The interesting mixture of unrest and large incomes makes it a place rife with the potential for significant safety concerns. Though the country has been trying to build a bit of tourism, it is still very prevalent with potential extremist groups, and this is enough for the government to suggest limited travel to the area.
[/nextpage][nextpage]
Myanmar (Burma)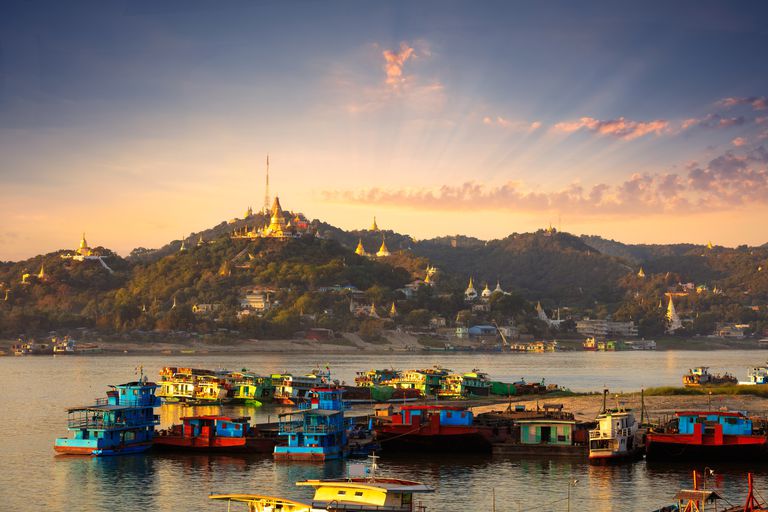 Myanmar or Burma, whatever you call it, is relatively safe in regards to most of the other countries we have looked at. However, there are a few concerns when you are traveling in the largest city, Yangon. The government and officials are very standoffish when it comes to outsiders. Also, the infrastructure is not great, and you will have to use cash everywhere. This elevates the crime rates when it comes to assaults and robberies. If you do decide to be brave, just be cautious.
[/nextpage][nextpage]
North Korea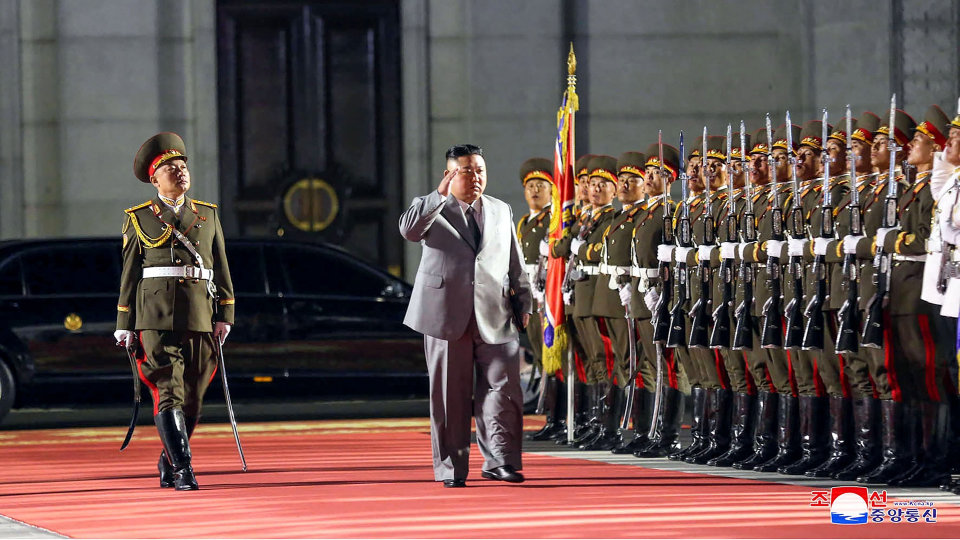 North Korea has opened its borders up for limited and very selective tourism, and it is a beautiful country. However, the political rule of the country makes it a questionable place for US citizens to take a trip to. The country's leadership is not fond of Western culture in general, and in order to travel there, you will have to have a structured itinerary and be watched 24/7 while you are there. One wrong move or word, and you could wind up in jail.
[/nextpage][nextpage]
India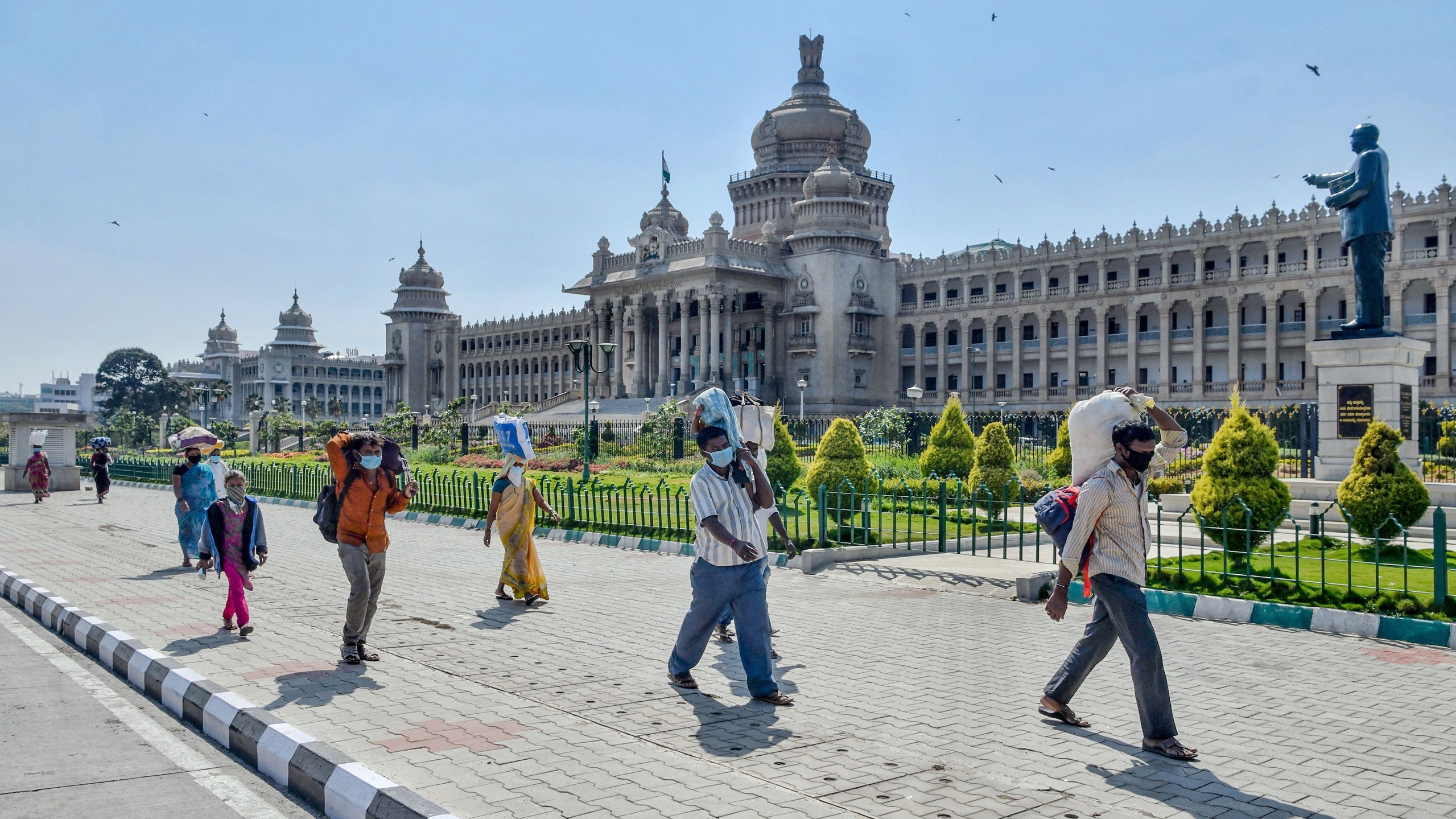 India is one of those countries every traveler dreams of visiting. Its vibrant festivals and amazing food are a big neon sign screaming adventure and excitement. But there is a lot of danger here as well. This is especially true if you are a female traveler. Along with the danger to women, the country also has had some issues with terrorism. These attacks have been on centers of tourist activities like hotels and train stations. This is another of those places that, if you travel to, you must be on guard at all times.
[/nextpage][nextpage]
Azerbaijan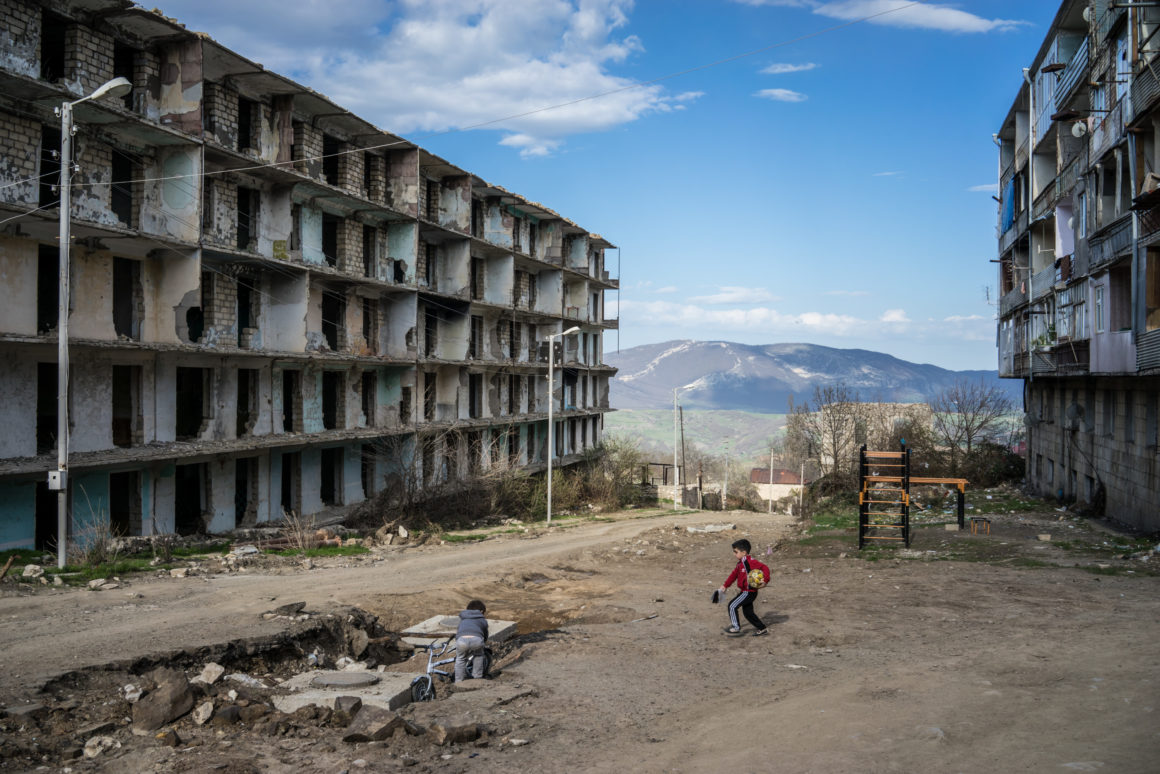 So Azerbaijan may not be on everyone's list of countries to visit, but with its neighbor Georgia becoming a tourist mecca and a great place to be a digital nomad, it has begun to get more attention. However beautiful this country is, there are some issues that should cause you to think twice before visiting the country. The current conflict with Armenia is growing and becoming more violent. With no peace talks and other countries jumping into the fray, it's best just to choose another destination right now.
[/nextpage][nextpage]
Somalia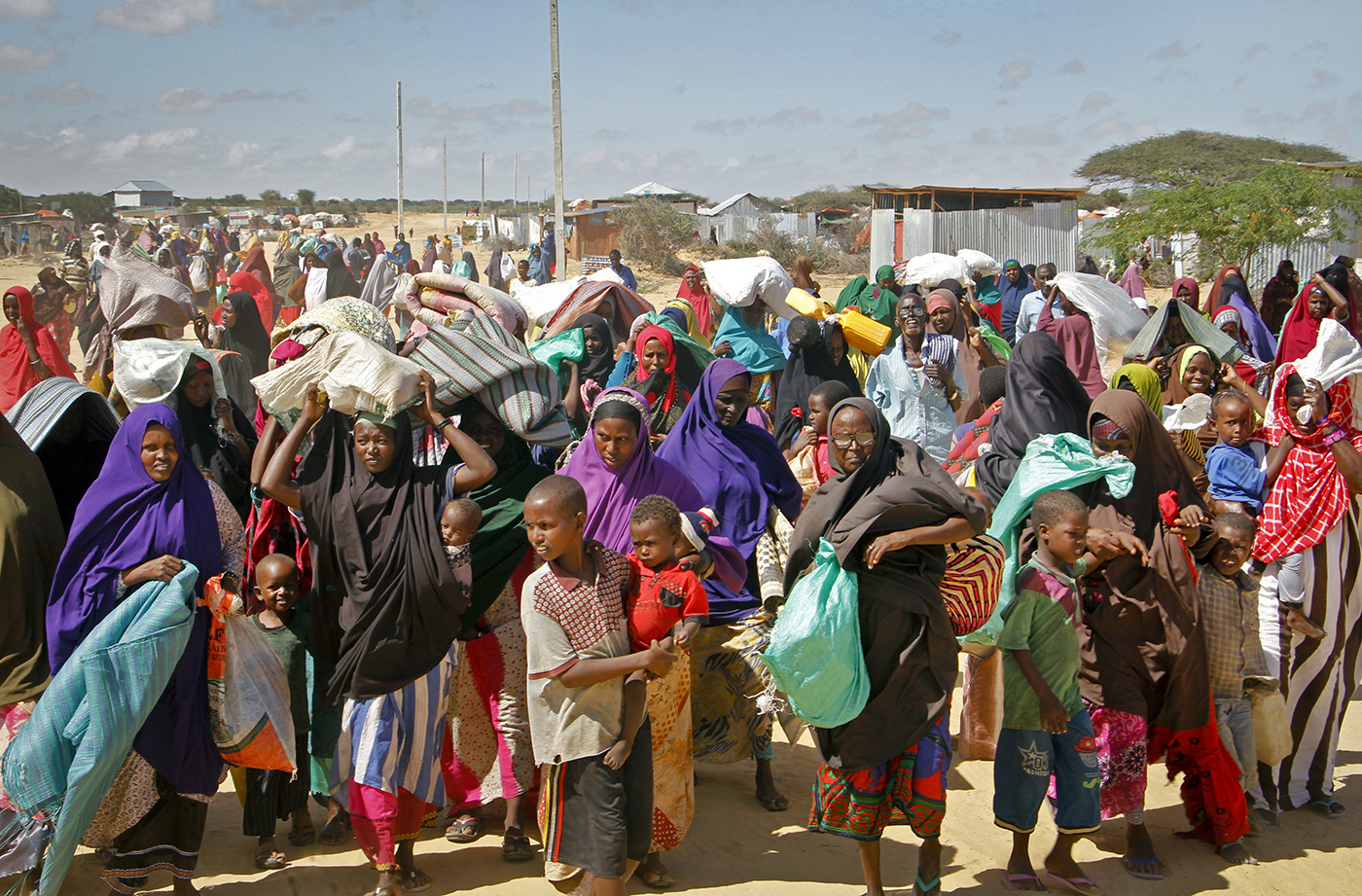 Somalia is a lovely country but unfortunately very unstable, both economically and politically. The State Department advises not to travel there due to its high level of crimes, violent incidents, and militant groups that threaten tourists, especially American ones, all the time. There are safer areas, but even they are not advisable for travel by US citizens. So until the country finds a balance and is able to get rid of the instability best to look for another vacation spot.
[/nextpage][nextpage]
Afghanistan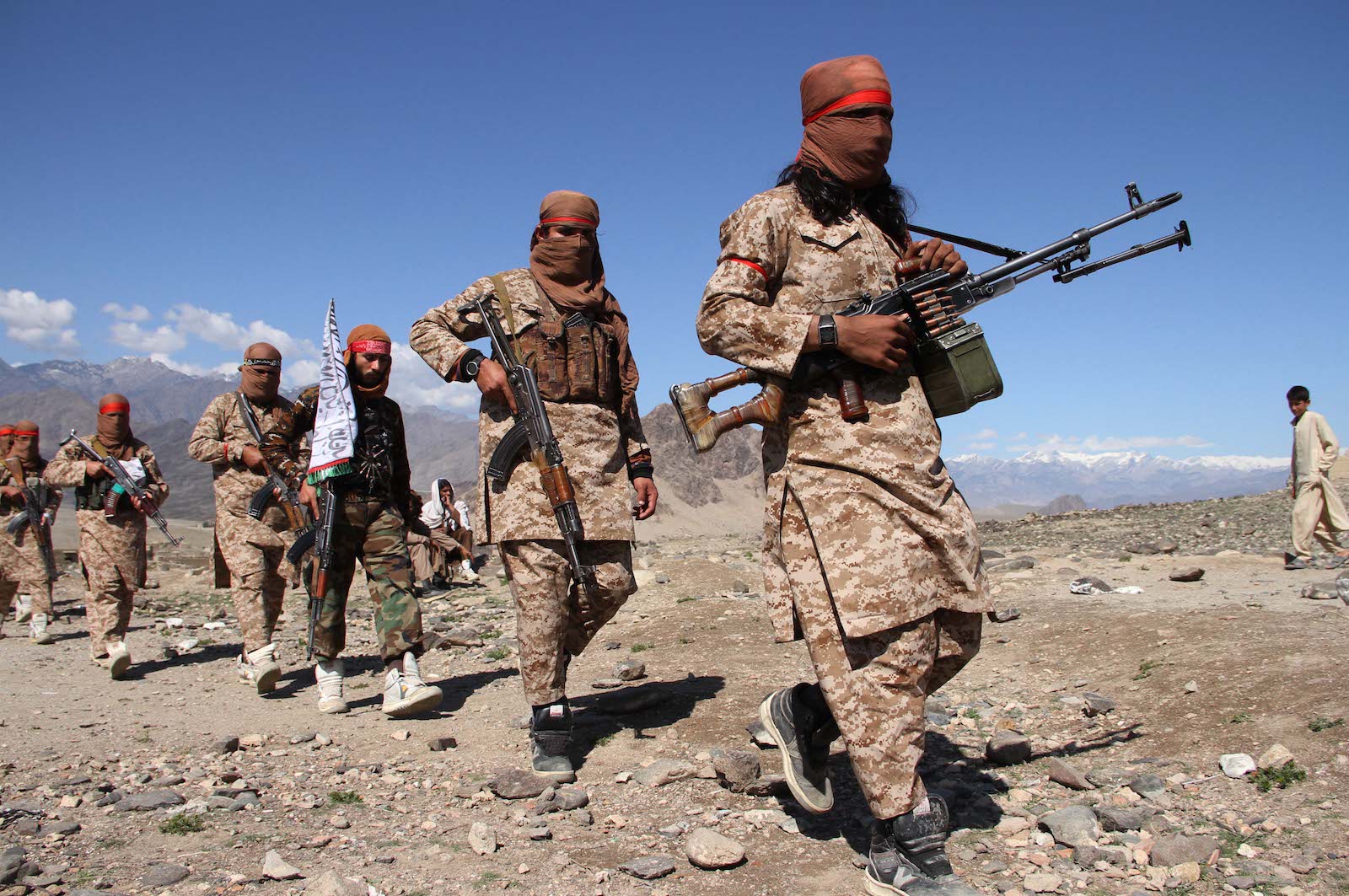 There have been many travel bloggers and vloggers that have ventured into Afghanistan. Because of this, many people have the country on their radar, and though it is safer than in the past, there are still some major safety concerns. The war is still going on, making the country unstable and particularly unfriendly to American travelers. It is best to steer clear if you can and just push this amazing country down the must-see list until it is safer.
[/nextpage][nextpage]
Armenia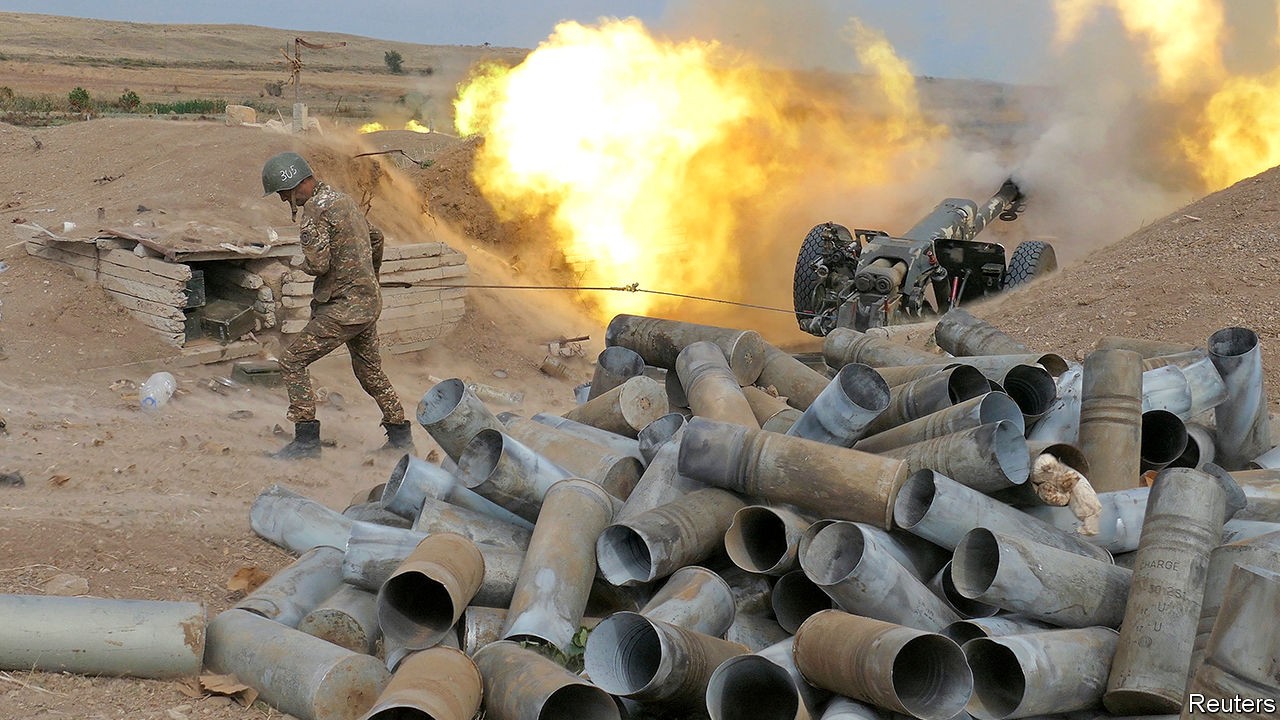 The conflict between Armenia and Azerbaijan has caused friction in the region once again. With unrest and instability of the country, any tourism that had been building is on hold. The country had been rising in popularity, much like it is rival Azerbaijan because of its vicinity to touristic countries like Turkey and burgeoning Georgia. However, with the conflict growing and the tension rising in the area, it may be a good idea to think twice before traveling there, at least for now.
[/nextpage][nextpage]
Russia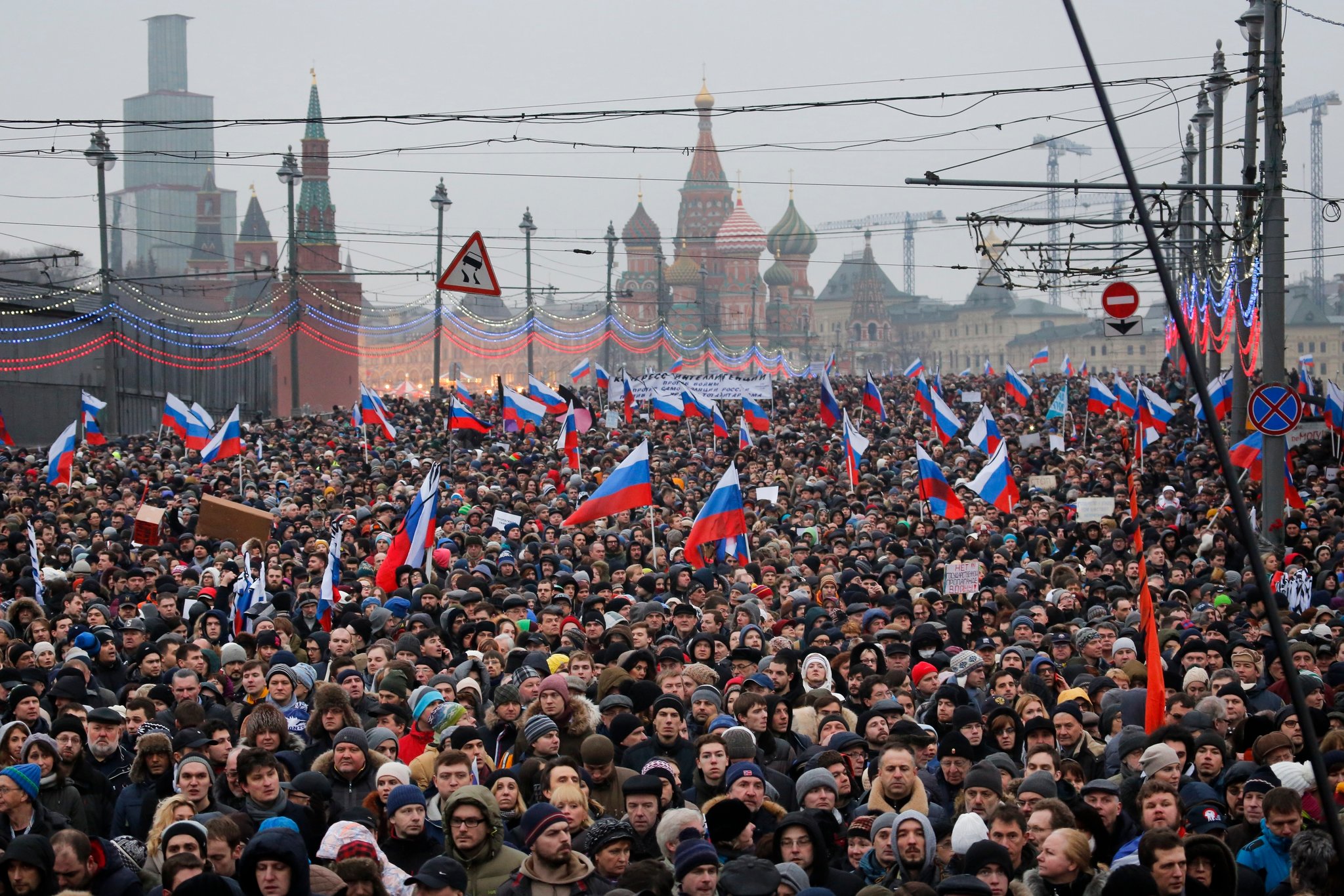 Russia is not only the largest country in the world but one that is stunning and just a bit exotic. But though it is tempting to just pack up and head out on a Russian adventure, there are some safety concerns to consider. Due to political unrest, traveling in the North Caucasus areas may be more dangerous than you expect. There are also serious problems with hate crimes against racial and ethnic travelers. Along with this, any LGBTQ traveler may want to be aware that the promotion of the lifestyle is illegal.
[/nextpage][nextpage]
Brazil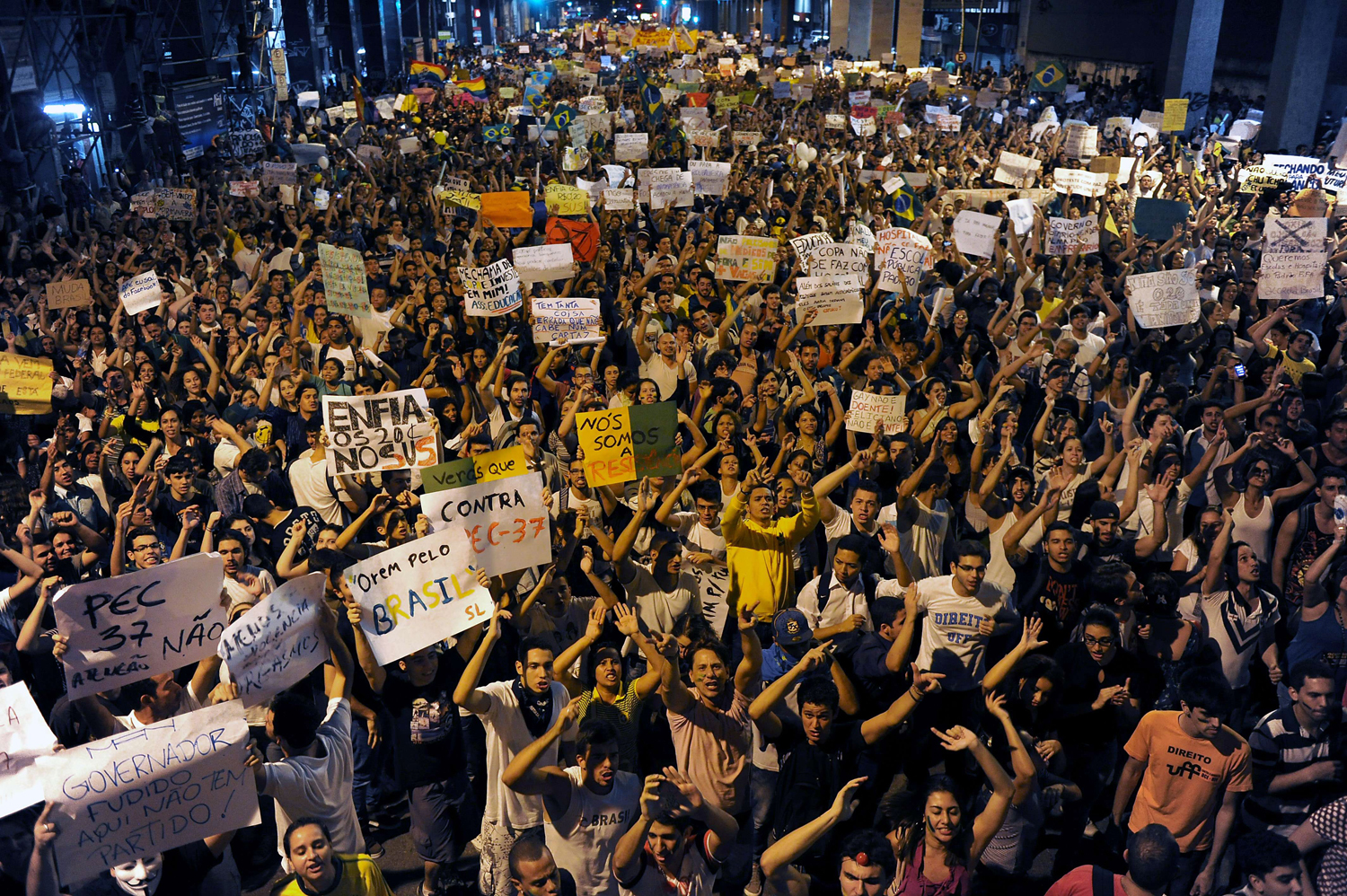 Crime, political unrest, and other health concerns may be a reason to think twice when looking at traveling to Brazil. The cities are often home to demonstrations, which, most of the time, end with some sort of violence. Though the Zika virus is not the biggest concern right now, Brazil still has a warning regarding the disease and maybe a bad place for pregnant women to travel to. All of that, combined with the high levels of crime in the country, is why the government has a high travel advisory ranking on this South American country.
[/nextpage]